Can You Spot The Danger?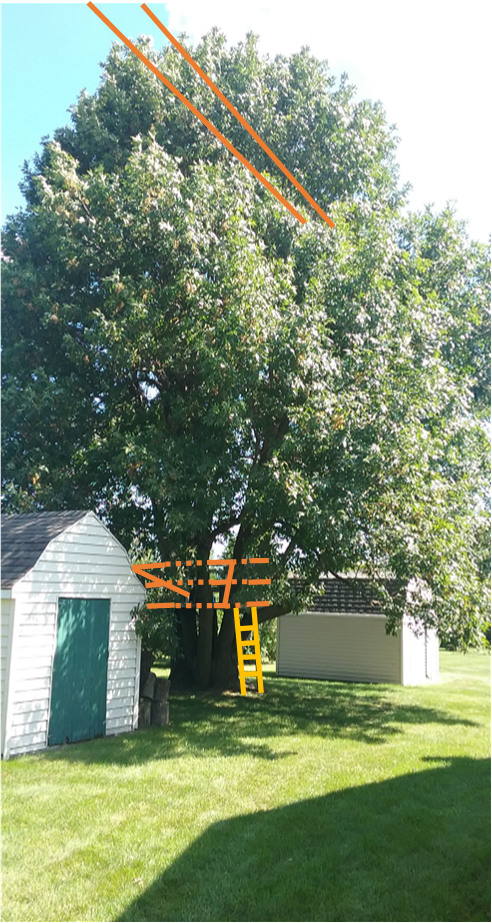 During the course of our normal line inspection duties, we found this beautiful tree, with a well-constructed tree house.  A fun attraction for neighborhood children, until you look up and see electric lines (highlighted in orange).  Our camera didn't detect that the tree branch is resting on the electric line and has even caused some burning of leaves and branches in the area. 
We often say trees and electric lines don't mix for both safety and reliability reasons.  Trees carry water and can conduct electricity.  A child touching the tree, while standing on the ground, the ladder or the tree house, could easily be electrocuted because the electric lines are also touching the same tree.  This tree has now been trimmed.
Always look up and respect the danger electricity can cause.  Please keep children from climbing trees, flying kites or playing  near electric lines and equipment.