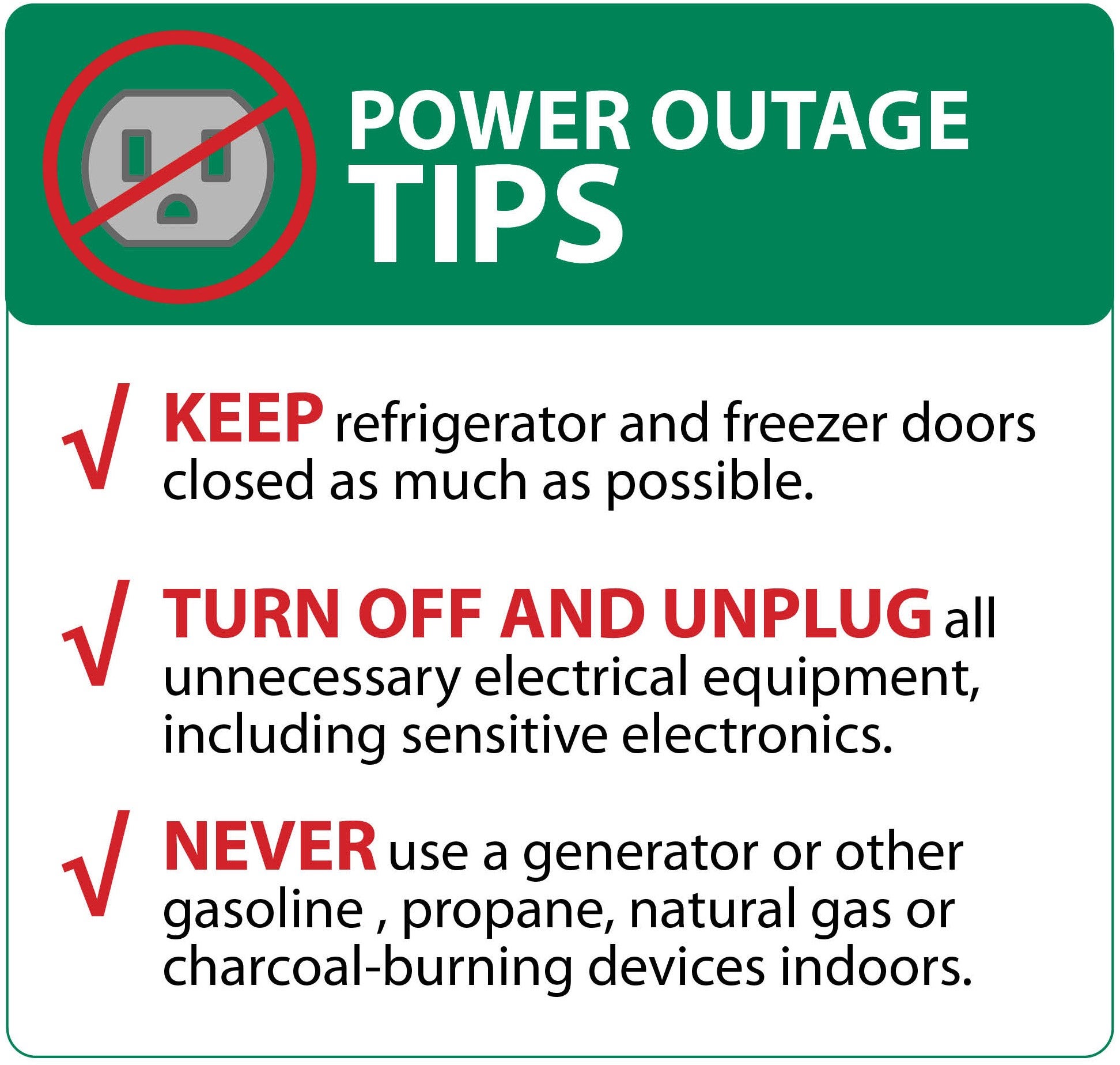 As Iowan's know well, the summer storm season brings the potential for electric outages, as wind, rain and lightning can bring down trees and power lines; and the weight of ice on the lines during the winter months can also bring lines down.  Maquoketa Valley Electric Cooperatives offers the following tips for staying safe when the power goes out.
If you see a downed line, assume it is an electric line which is energized and don't touch it. Touching an energized power line can be fatal. Call Maquoketa Valley Electric Cooperative at 800-927-6068 to report the downed line.

If you lose power to your home during a storm, check your fuses or circuit breakers first to confirm that the outage is not due to your home's electrical system, then call the cooperative.

Never assume someone else has reported a power outage. If you lose power during a storm, call our office. Your information helps pinpoint the source of an outage and speeds up the restoration process.

Use caution when stepping outside your home during a power outage; a downed power line may be just outside your door or may be hidden by brush or debris. Use extra caution picking up metal debris, such as awnings or metal roofing,  which may be in contact with a hidden, downed line.

Never use a grill, space heater or portable generator intended for outside use inside your home. Similarly, never attempt to heat your home with a gas range. Any natural gas or propane fueled appliances can emit deadly carbon monoxide.

Keep fresh batteries in flashlights and lanterns for use during emergencies and have extra batteries on hand.

Use caution and common sense in the placement of candles and oil lamps for light. Never keep candles burning when you go to bed. Keep them away from drapes and other flammable materials.